LivEye – Smart & Secure video security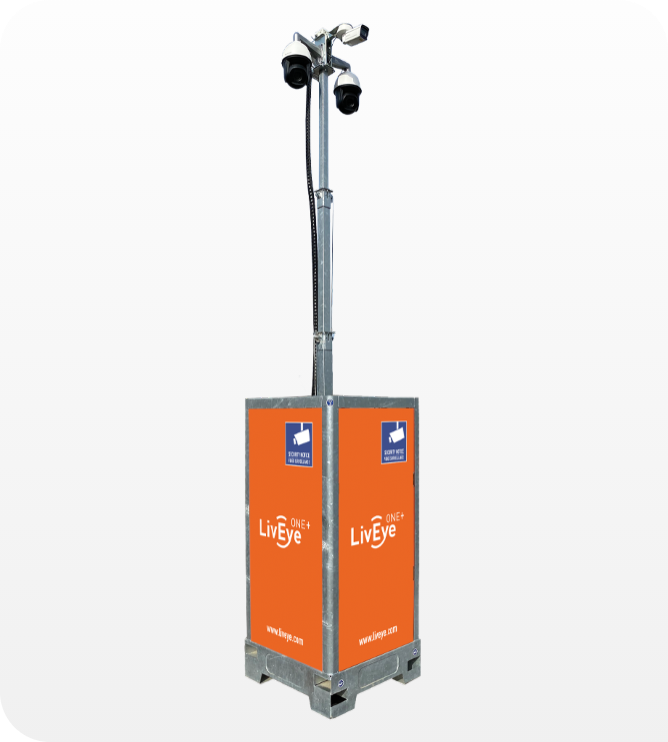 We offer security with smart mobile video surveillance solutions for a connected world. In conjunction with the company's own control center based in Germany and the AI-supported LivEye analysis software, we offer effective protection against theft and vandalism. In doing so, we attach great importance to compliance with the applicable data protection standards. Our strength lies in the development of customised and flexible security concepts for your projects. LivEye mobile video surveillance systems are continuously further developed by our in-house research and development team in order to permanently meet maximum security requirements.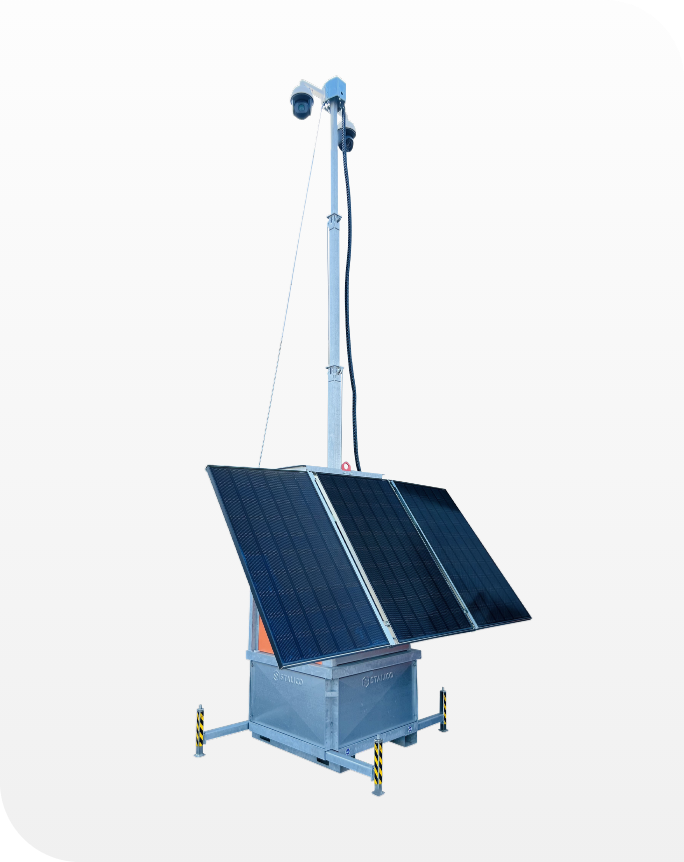 Safety at night & added value during the day
LivEye in numbers & data
Mobile monitoring systems
Hours a day –
7 days a week
Years of industry experience LivEye in action
Our mission is the security of your projects and thus the prevention of theft and vandalism. Our cameras detect intruders in real time and trigger an AI-based alarm. Our 24/7 control centre intervenes immediately, addresses the perpetrators or informs you or the police. You can concentrate on your core business while we take care of your security.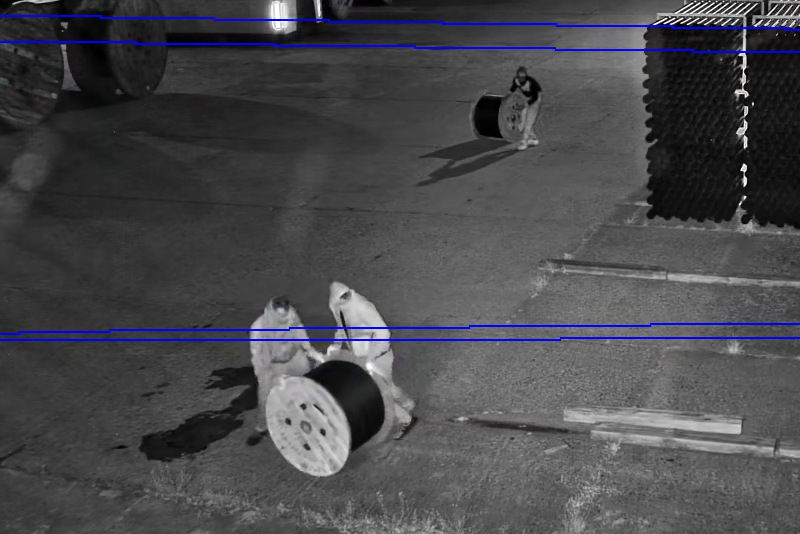 LivEye in action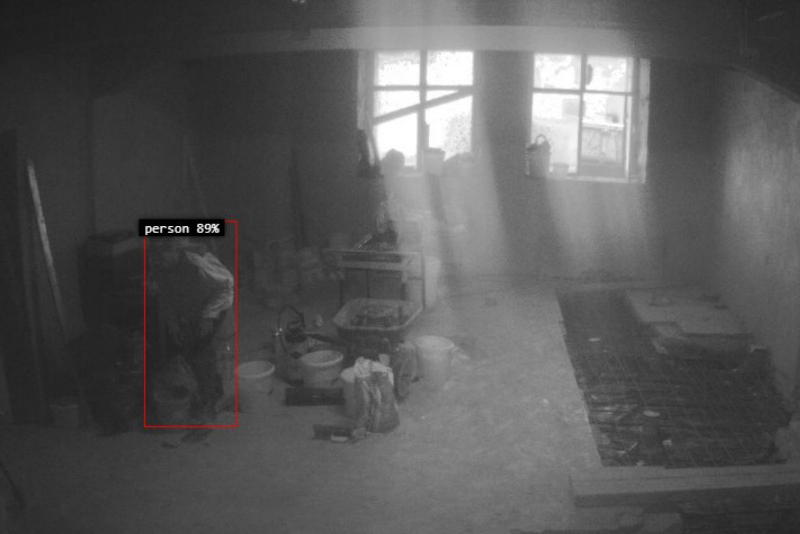 Break-in successfully prevented
LivEye detects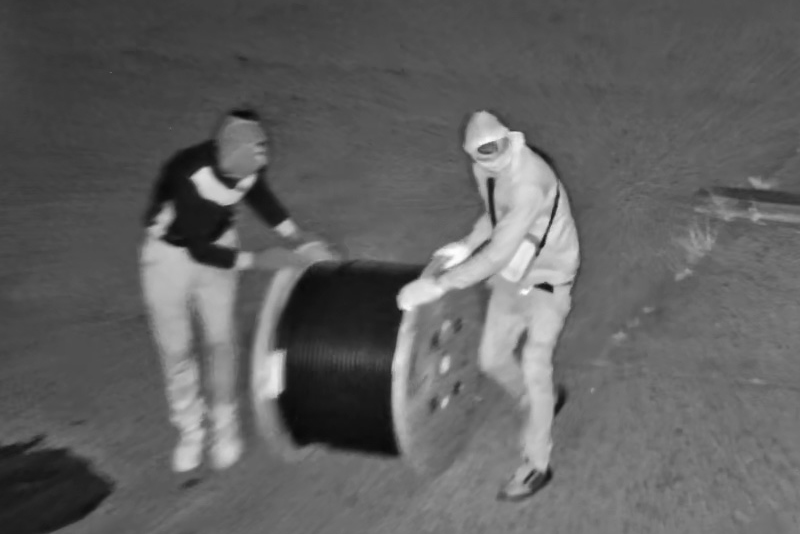 LivEye identified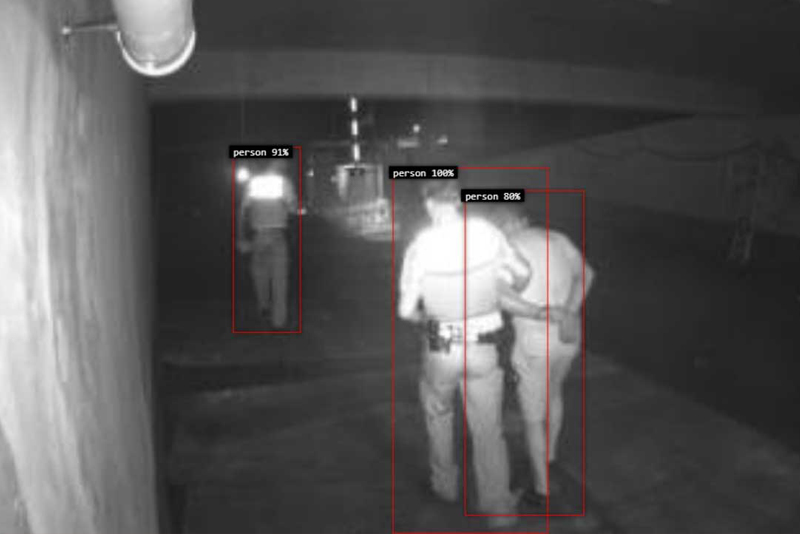 Successful arrest
Information brochure
Each terrain places different demands on surveillance and
and requires the consideration of different safety aspects. We offer
mobile security solutions, tailored to individual needs and requirements.
and requirements. With our mobile surveillance systems and our own
control centre, we offer video surveillance at the highest level and develop unique
unique LivEye security concepts. Our surveillance technology enables
control of large outdoor areas such as construction sites, commercial areas
or event sites, as well as intricate indoor areas – areas that are difficult to access and
areas that are difficult to access as well as possible changes of location are daily business for us.
LivEye application areas
FAQ around mobile video surveillance
Mobile video surveillance refers to the provision of flexible and transportable surveillance systems that allow video to be transmitted and monitored from different locations. Our systems use wireless technologies and mobile networks to send and receive real-time video and audio data.
Mobile video surveillance offers numerous advantages, including:
Around-the-clock security: Mobile video surveillance enables continuous monitoring of your construction site, 24 hours a day, 7 days a week.
Theft protection: Mobile video surveillance allows you to protect valuable equipment and materials and prevent potential thefts.
Cost savings: early detection of problems and prevention of theft and vandalism can result in significant cost savings.
Evidence: In the event of vandalism or theft, recorded video provides clear evidence for criminal investigations.
Customer confidence: Show your customers that you protect their investment and take jobsite security seriously.
Project documentation: use video recordings to document construction progress and serve as a reference in later decisions or disputes.
Our "Smart by Day" allows our mobile video surveillance systems to be used as a virtual construction site view during the day. This creates a complete project documentation that allows managers to monitor the progress of the construction project from anywhere.
Individuality: Our mobile video surveillance systems are flexible and can be individually adapted to your needs
Environmental protection: CO2 savings through remote access via online platform
Yes, our mobile video surveillance solutions are flexible and can be customized to meet your specific requirements. Contact us to discuss customized security solutions for your project.
We understand that every project is unique and has different security requirements. That's why we offer individual mobile video surveillance concepts that are tailored exactly to our customers' needs. Our approach is characterized by flexibility and innovation. Contact us to discuss your requirements. We will help you select and implement the right solution for your business.
Yes, we offer training and 24/7 expert support. Our experts are available to make sure you get the most out of your mobile video surveillance.
Mobile video surveillance can save costs by minimizing theft, vandalism and security breaches. It provides maximum security with minimum effort and allows you to use resources more efficiently.
Our systems use cutting-edge technologies, including wireless communications, high-resolution cameras, and intelligent analytics software, to provide reliable and effective surveillance. We use a supportive use of AI, while not limiting the discretion of our experienced security experts.
Yes, our mobile video surveillance systems are fully GDPR compliant. We use intelligent software to protect privacy and can pixelate certain areas in the recordings or set them up as privacy zones to ensure compliance with data protection regulations.
Our video towers, which are usually deactivated outside of monitoring times, also offer "Smart by Day" added value. With this function, our mobile video surveillance systems can be used as a virtual construction site view during the day. This enables detailed project documentation and allows those responsible to monitor the construction site from any location.
Mobile video surveillance is used in a wide variety of industries. Basically, mobile video surveillance is relevant wherever theft and vandalism can occur.
Relevant sectors are e.g.
Construction industry: Construction site surveillance and theft protection, building construction and civil engineering, construction machinery protection
Traffic: monitoring of traffic junctions and public transportation.
Airports: security surveillance of highly sensitive infrastructure and other critical infrastructure
Port facilities
Agriculture: protection of livestock and agricultural facilities.
Waste management: early fire detection
Road, bridge and rail construction
Solar parks and wind farms
Company premises (e.g. car dealerships), storage areas, plant security
Vacant real estate
Ski resorts
Events, parking lots
Security measures and devices designed to secure the outer perimeter of a specific area or site and prevent unauthorized access. This can occur in a variety of contexts, including securing buildings, industrial facilities, residential areas, military bases and other critical facilities. Click here for LivEye perimeter protection.