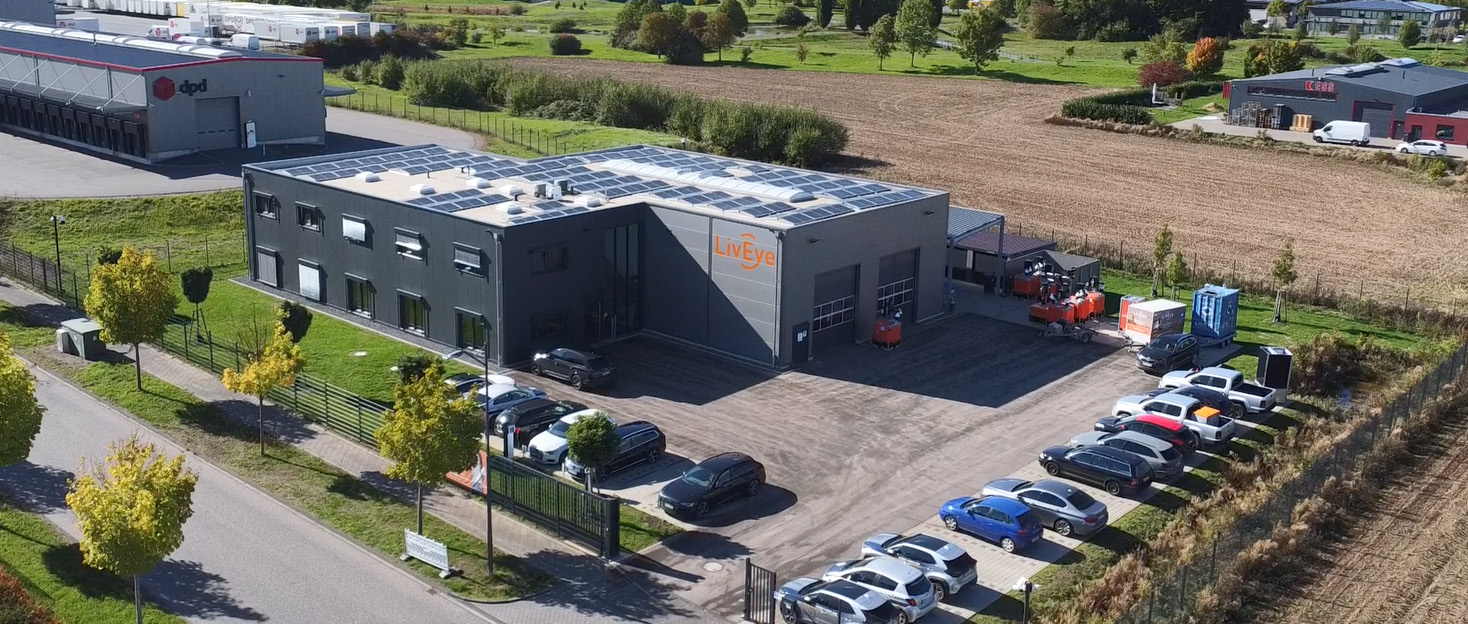 The company
About LivEye GmbH
LivEye GmbH specializes in guarding temporary risk zones with mobile video surveillance systems. State-of-the-art video surveillance systems are developed and produced under the LivEye brand name. LivEye has its own research and development unit for this purpose. Together with its own control center, LivEye offers video surveillance at the highest level throughout Europe.
With the LivEye systems, we offer our customers "Security as a Service"!
This is how we deliver as a full service provider:
LivEye monitoring concepts according to your needs
Delivery/collection and installation of LivEye systems
Connection of video alarms to our own Video Monitoring & Alarm Center
LivEye offers cloud monitoring at the highest level
Intervention measures
Documentation of alarms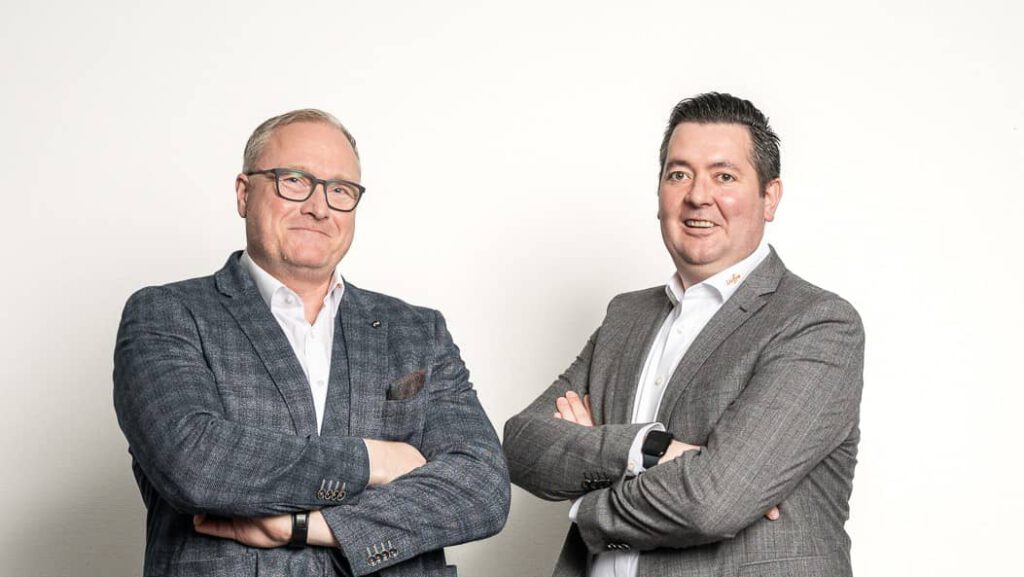 Management:
Marc Thurn (links), Carsten Simons (rechts)
Company development
2012
Development of the first LivEye PRO by UTS Sicherheit & Service GmbH
2015
Start of B2B business via CAO Systems GmbH
10/2019
Opening of Oldenburg sales office
2019
Bundling of all LivEye product activities in LivEye GmbH
2020
LivEye GmbH moves into new, more modern premises; warehouse, administration and NSL are now under one roof.
2020
Foundation of LivEye sp. z o.o. (Eastern Europe) and LivEye Swiss GmbH
07/2020
Opening of new sales offices in: Munich, Leipzig, Vienna
03/2021
Opening of Dortmund sales office
12/2021
An important milestone of 700 LivEye systems on the market was passed.
10/2022
LivEye strengthens capital base, with financial investor Nord Holding
12/2022
LivEye has over 1.000 video surveillance systems
08/2023
1.500 mobile surveillance towers Who are we?
Technological market leader in the field of mobile video surveillance
Europe-wide pioneer in modern construction site surveillance
Over 20 years of industry experience in the security sector
Germany-based and owner-managed company What do we offer?
Effizienter Sicherheits- bzw. Perimeterschutz mit minimalem Aufwand und maximalem Ergebnis
Aufgrund hoch moderner Ausstattung sind weniger Geräte wie bei Mitbewerbern notwendig
Security as a service – Rundum-Sorglos-Paket
Sicherheit bei jeder Witterung durch hochmoderne Kameratechnologie
für jeden Standort umsetzbar – mit Stromversorgung oder autark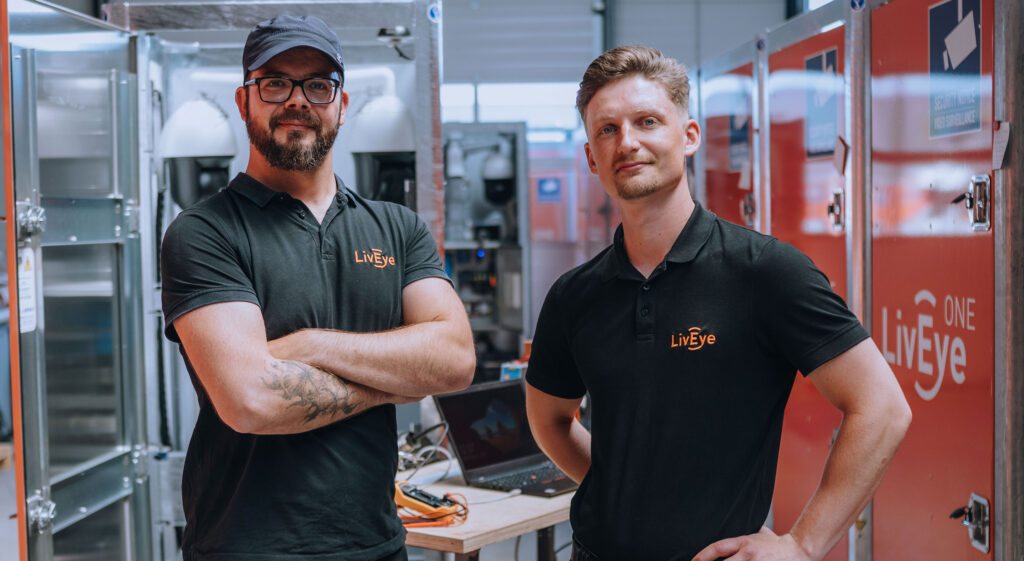 How do we offer?
24/7 manned in-house control center based in Germany
Individual security concepts with a personal contact person for customer support
Above all, we rely on trust: Reliability and proactive service characterize our products & services
Supporting use of artificial intelligence for our trained security personnel in the control center: Continuous further development of the LivEye analysis software
100% GDPR-compliant, including automatic pixelation of public areas and personal characteristics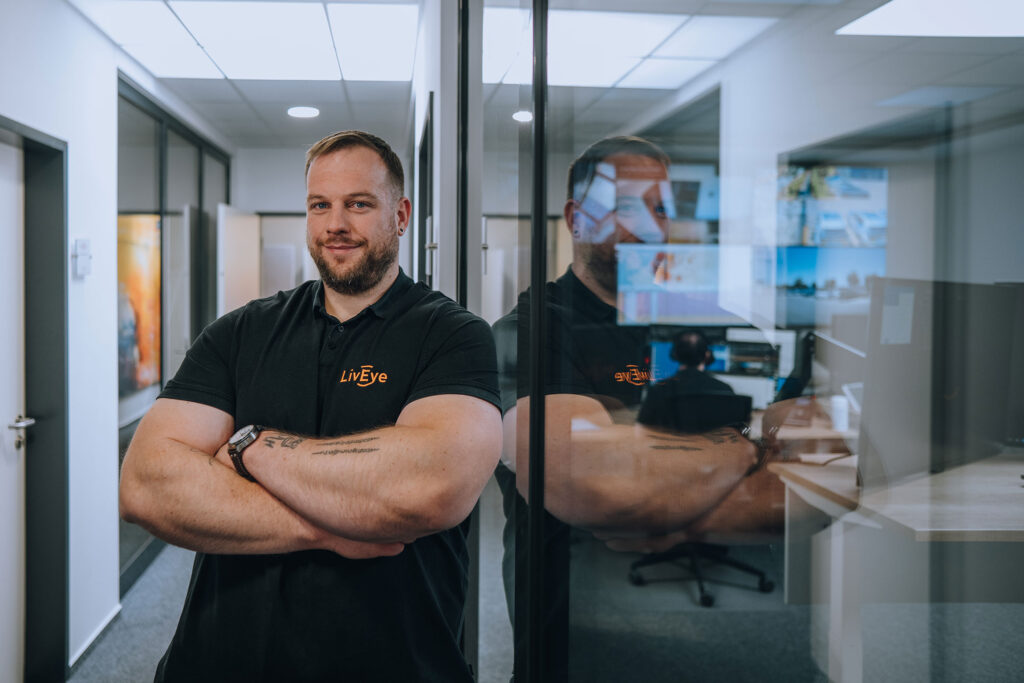 LivEye Research & Development Center
At our Research & Development Center in Badem, we are committed to the long-term security of companies and the protection of projects through video surveillance.
Our team of highly qualified employees from various disciplines works continuously to improve our successful innovations and develop new products.
This includes the development of new software and IoT sensor and control systems as well as the development of innovative electronic components using 3D design and printing and prototype production.
Our developers pay attention to the highest quality, which is reflected in the ISO 9001:2015 certification.
Exchange with colleges and universities and also conducting joint research projects with them.
LivEye headquarters in Föhren
– LivEye is expanding and looking for smart minds with added value for LivEye –